The only 8-Day Workshop in 2018 in the US.
A transformational experience unlike any other.
Join us in the Hollywood Hills for an 8-Day immersive workshop in the art of Radical Honesty and R/evolutionary Relating. Learn how to get over the past, cultivate honesty, authenticity and connection in the moment, reclaim your ability to ask for what you want, and build a life of compelling purpose.
The key to intimacy is honesty. Learn the core honesty skills as a way to transform yourself and your relationships.
Transformational Communication
Clear and direct communication is a game-changer. Learn the tools to resolve conflict both within yourself and with others.
Self-expression & Self-compassion
Discover what wants to be expressed moment-to-moment while cultivating the tools for self-compassion.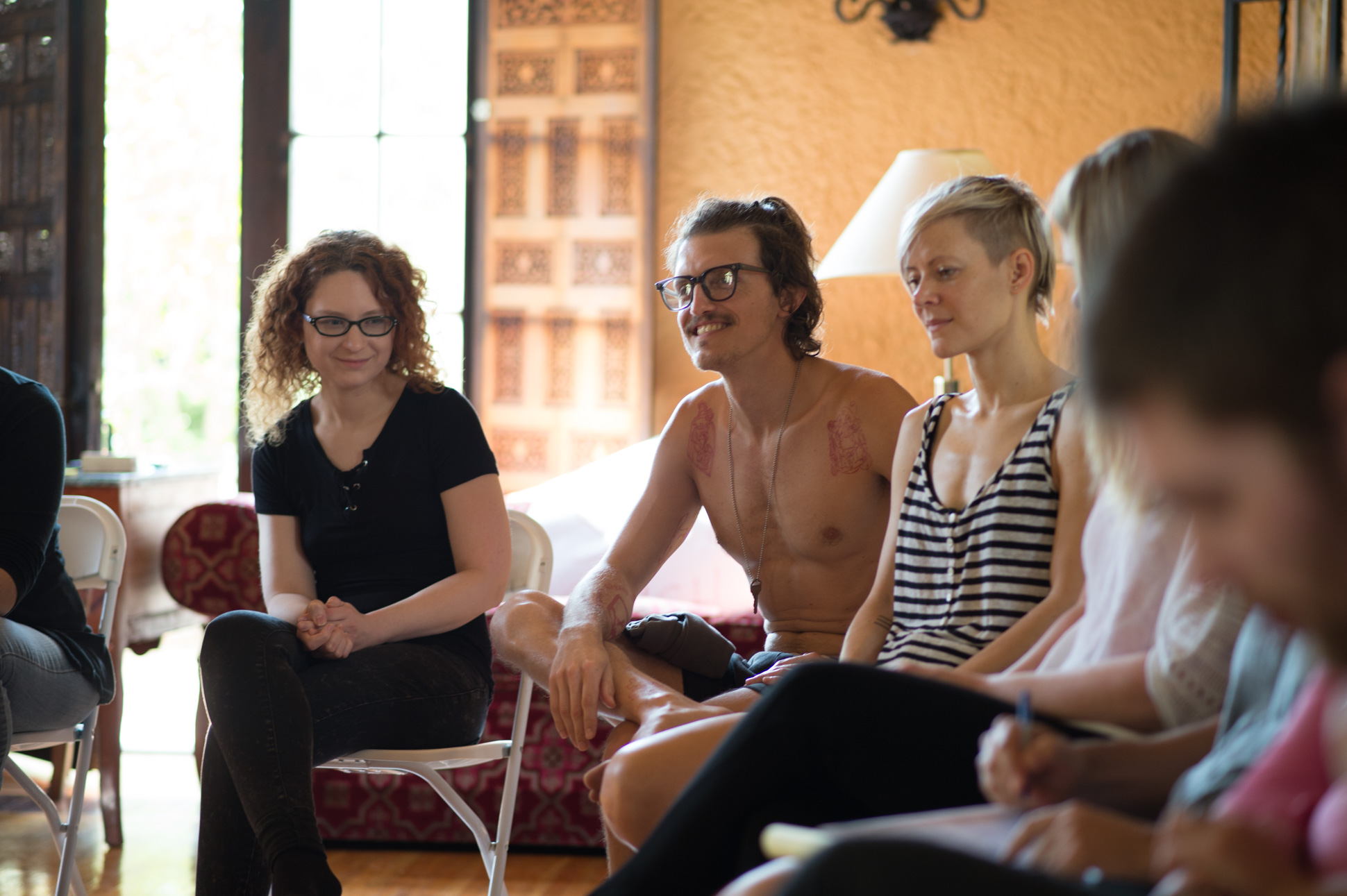 There are so few places where you can be your FULL self. Use this supportive environment to discover who you really are in the moment and emerge a changed person.
The Immersive Experience
There's nothing like the fun, intensity, and transformational power of an immersive experience. To really see yourself a new, notice how you've held yourself back, and relearn how to connect authentically with others, you need time, community, and great facilitators.

Throughout the 8-Days, Taber and John will lead the group through a series of learnings in Radical Honesty and R/evolutionary R/elating including honesty skills training, lectures, paired and group exercises, hot seat work, couple's work, meditation and movement, naked work, and life stories.